In this article, we delve into the top 5 independent bookshops in Oxford using recommendations from Oxford students themselves.
Gulp Fiction
This bookshop, located in the Covered Market, does more than just sell books. Despite being a relative new-comer to the Oxford book scene, Gulp has become a hotspot for literary fans and coffee addicts alike, as it promises a free hot drink with every book sold. It's open 'til late Thursday-Saturday too, hosting exciting events including jazz and folk concerts, book launches and poetry reading, as it transforms into a bar. If that isn't enough to tickle your fancy, Gulp also supports local charities, including Oxford Women's Hub, and it offers free local delivery! Check out their website and follow them on Instagram (@gulpfictionbooks).
Fun Fact: C.S. Lewis famously studied Classics and English at Oxford, and his works can be found in almost all Oxford bookshops. Image credit: Tim Alex on Unsplash.
The Book Stop + The Last Bookshop
We're lumping these 2 fan favourites together, located on Magdalen Street and Walton Street respectively, because they're both owned by the brilliant Jake Pumphrey and Nick Walsh. The pair came to Oxford in 1994 to open Pumpkin Books in Gloucester Green, and before long were selling books globally from their warehouse near Steventon. The pair are on a mission to reduce waste in the publishing industry, meaning that they stock an interesting mixture of second hand books, as well as some new releases. Whether you're looking for fiction, biographies or humour, these 2 shops are guaranteed to have something you like. Check out their website or visit them in store for some bargain finds!
Oxfam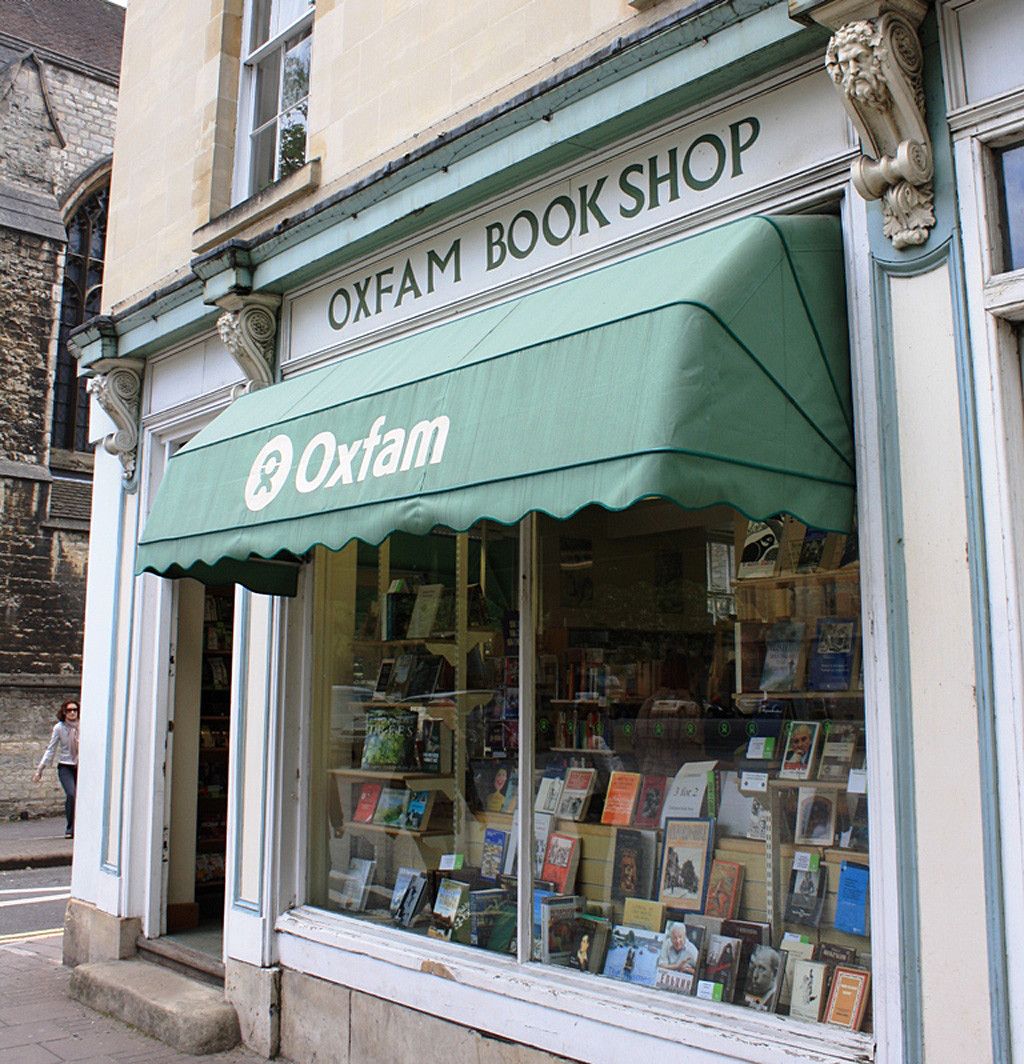 Although not *really* an independent, Oxfam was born in the city of Oxford in 1942 with the aim of reducing poverty. The charity has remained a staple here ever since, with their Oxfam Bookshops on Turl Street and St Giles' perfect for picking up reads on a budget. Oxfam is the UK's largest second hand bookseller, and they always have a good variety of fairtrade and ethically-sourced greetings cards and gifts available too. Oxfam is particularly good if you're on the hunt for textbooks, or rare collectibles. Don't forget to pay it forward by donating too!
St Philip's Books
Located at 82 St Aldates, St Philip's books were established in 1995 and are specialists in rare books in the humanities. They claim to have over 10,000 books in stock, and are known for their academic and theological texts. Whilst this may seem like a rogue choice, the shop is great for a browse, and they offer postage worldwide too. If you're looking for something specific, the staff here will almost certainly know where you can find it. If you want to check out their full catalogue, visit their website or give them a ring.
Daunt Books
If you're a Summertown resident, you almost certainly know about Daunt. Even if you're not, chances are you've seen someone sporting one of their glorious green totes. Daunt really is something special, offering a variety of services including library building, wedding lists and gift certificates. If you're in need of a present for the book-lover in your life, check out Daunt Books Annual Subscriptions, which offer a new title every month. Subscribers can tailor their subscription to their tastes, and can choose to receive a paperback, hardback, children's, or cookery book. Daunt also has a variety of themed book bundles. Check out their website.
If you're looking for suggestions for your next read, why not check out our recent blog posts?
At REACH, we love showcasing local independent businesses. Check out our latest print issue here.