Whatever your taste you will find radio stations in Oxfordshire that will suit you, any time of the day or night. Video killed the radio star? I don't think so; whole constellations of them are shining right here.
FM Radio Stations
There are 18 radio stations that actually broadcast from Oxfordshire. They are:
| | | |
| --- | --- | --- |
| BBC Radio Oxford | Heart | Oxide Radio |
| Heart Oxfordshire | Jack 2 | Capital North Oxfordshire |
| First FM | JACK 2 Hits | Witney Radio |
| JACK 3 Chill | Sam FM Radio | Heart Thames Valley |
| Banbury Sound | Capital Mid-Counties | Brookes Radio |
| Banbury Music Radio | BBC Thames Valley FM | Capital Midlands |
Which of course doesn't include the nationals.
Digital Radio Stations
These radio stations are good old-fashioned FM stations, riding the radio waves. The next generation along is digital radio, which is these days available everywhere, even in your car. You can cram very many more DAB stations into the dial, so your choice of listening goes up by another order of magnitude.
Again, for DAB there are local and national radio stations, but in Oxfordshire you can expect to be able to tune in to around 65 stations, covering a huge range of musical tastes, sports, current affairs and probably Muriel's wedding. Well, OK, maybe not that.
And don't get me started on internet stations….
All this is an awful long way from when radio started, back in 1895, when a young man called Gugliemo Marconi was messing around in his parent's attic and came up with a "wireless telegraph". Or, in the 1940s, clustered around the crystal set, listening to the Light Programme.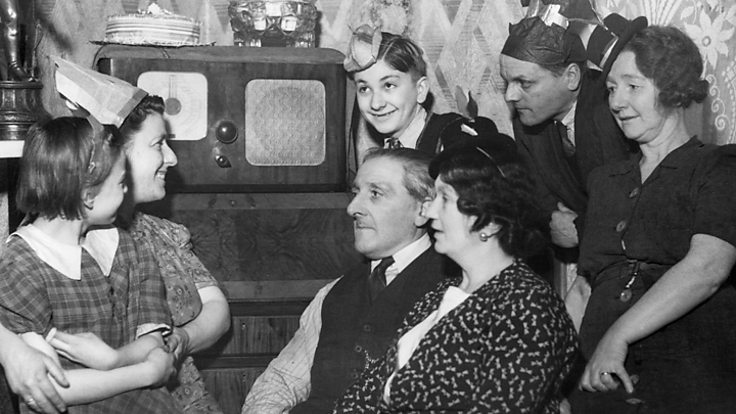 Then, if you're a certain age, you'll remember pirate radio, with Tony Blackburn broadcasting on Radio Caroline from ships in unknown locations in international waters.
Now it's more of an issue to make a choice from the bewildering array just described.
I considered reviewing all of this little lot, and the thought sent me cross-eyed, and indeed if I did you'd be rushing back to Spotify before you'd read the third one. So instead, here is a completely random walk through the FM and DAB stations, followed by an entirely personal top three.
Some Local Radio Stations
Frequency, 97.4 (Banbury), 102.6 (Oxfordshire), and 103.4 (Henley-on-Thames) MHz
This station started off as Fox FM, which in its early days in the early 90s operated from an ex-carpet warehouse in Cowley. Very glamourous. It was taken over by GCap Media, integrated with Global Radio's portfolio and rebranded Heart Oxfordshire on 23 March 2009.
It's very light-hearted and plays current feel-good music, blended with competitions, listener messages and news and travel.
99.9 (Witney), 105.3 (Eynsham), 90.2 (Woodstock), 107.1 (Faringdon) and 107.4 (Chipping Norton) FM
This a volunteer-run radio station, aiming to provide a valuable and entertaining community asset. It plays music of all genres and decades, together with local news, quizzes traffic and "all-round entertainment". It's the main station for West Oxfordshire and the Cotswolds, so content is directed to this area.
Established in 2012, this is a station run by Oxford Brookes students, operating from a studio in the Headington Campus. It encourages students to have a voice, and every semester has a slot specifically for budding students to air their content – their very own 15 minutes of fame. Brookes Radio is streamed live Monday-Friday 5-11pm (*Tuesday 4-11pm), and plays an eclectic selection of current music and classic songs. A lot of their funding comes from charity events run for students, so this is a genuine amateur effort.
Some DAB Radio Stations
Ever think that your world view is too narrow? That all you hear about is the cost of living crisis and Harry and Meghan? Then try the World Service and hear about what is going on in the rest of the world. The Newsroom presents a summary of global events, and individual programmes investigate single aspects more deeply – can Nigeria's new president have any effect on the country's systemic problems? Does heat have an effect on mental health in Bangladesh?
The World Service has been broadcasting since 1932, and broadcasts in more than 40 languages. From 2010 it started to become a multi-media station, as audiences moved away from shortwave.
Finally – The Top 3!
BBC Radio Oxford is the BBC's local radio station serving Oxfordshire. It started in October 1970 and broadcasts a mixture of local news, music and sport. The music is fairly mainstream, but is a good accompaniment to a working day. They have spots talking about local issues, attractions etc., such as ghosts, ghouls and.. love? Oxford Castle and Prison speak about their valentine's day tour! They also support local causes such as their "Make a Difference" campaign, which gives a voice to charity campaigns.
To change the mood a little, turn to a station dedicated to playing classical music. The selection is at the light end of the classical spectrum, so they play very little that is inaccessible. There are a lot of programmes aimed at relaxation – Smooth Classics at Seven, for instance – so this could be a destination of choice after a stressful day. They also say that classical music is beneficial for studying, so it attracts a lot of students.
My Personal No.1 Favourite – Jack FM
Broadcasting music and snarky remarks from "a dumpy building" just off the Woodstock Road in Oxford, Jack FM is one station in the Jack Radio Group, which originated in Canada in 2002. The breakfast show has a presenter, and after that the music is punctuated by pre-recorded comments of a sarcastic nature. Their slogan is "no requests… ever" "playing what WE want" as the songs are a generated playlist. But the music is great.
---
If you liked this article, maybe you should look at
Top 5 Full English Breakfast Spots in Oxford 2022