During this festive season, nothing is better than popping into a Christmas market to pick up gifts for your friends and family, or simply to soak up the holiday atmosphere.
This year, if you are looking for something different, in terms of the design and quality of the goods you buy, or holding a mission to support the local community or any other good causes to contribute to the world, there are some independent Christmas markets that may help. And they are FREE to go!
24th November, 2023
This will be an evening Christmas market in Florence Park – Flo's, The Place in the Park. There will be local makers and small businesses offering their unique handmade items, from jewellery and cosmetics, to ceramics and arts and crafts. This Christmas market could be another option for Christmas gift buying. You'll be also served with festive food and drinks, under fairy lights and music in a friendly and cosy surrounding.
25th November, 2023
A perfect opportunity for indie Christmas shopping, this one-day pop-up market at Tap Social's taproom in Botley has recruited a number of local traders offering artworks and prints, skincare and jewellery, gifts and accessories, and food and drinks that are promised to be different from the traditional general stuff found in an ordinary Christmas market.
There are also a Santa's Grotto and a kids' craft corner, with Christmas fun brought by House of Fun, in addition to the beer and mulled drinks and pastries respectively provided by Tap Social Movement and Proof Social Bakehouse.
If you really want to get into the local festive spirit and celebrate all things local, this Christmas market is certainly one that you can't miss!
2nd December, 2023

This will be the very first Winter Fair of Wast2Taste, a catering service made up of two friends committed to packaging and food waste cuts. Taking place in their new café at the Shotover View Centre, this festive market, serving with drinks and cakes, aims to be a showcase of local artists, producers, crafters, growers and small businesses.
Pay a visit to this small Christmas market and support your local community.
2nd December, 2023
This is an eco-Christmas market, brought by Cherwell Collective, at Exeter Hall of Kidlington, where all participated local vendors use some form of recycled, upcycled, repaired or sustainable materials in their products to reduce waste.
In addition to eco-friendly Christmas shopping, you can enjoy sustainable festive food, made by Climatarian Kitchen, from 100% surplus and locally-grown ingredients, plus live music, Santa's grotto and gift swap.
9th December, 2023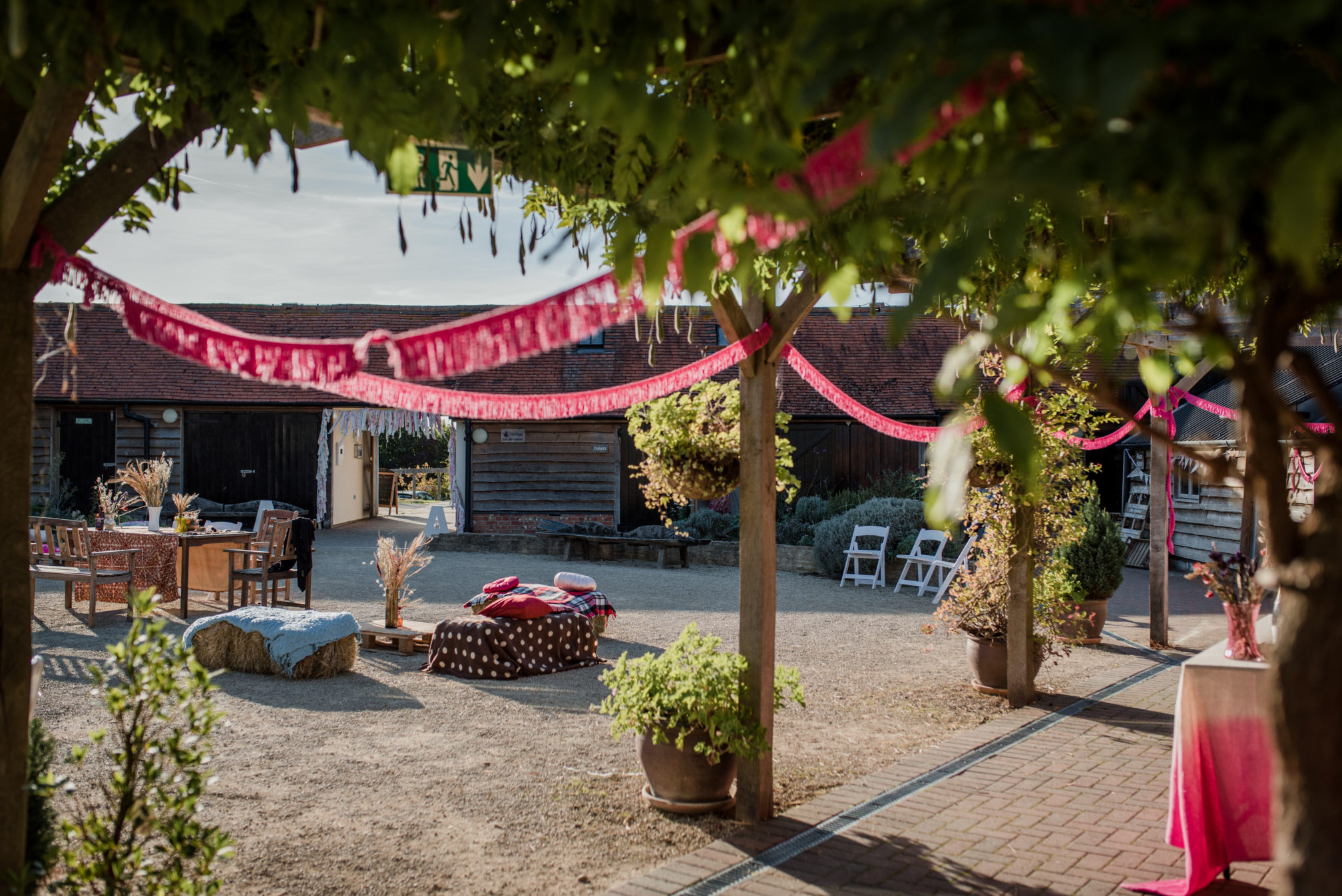 Located at Little Wittenham, Abingdon, this Christmas market is held at Earth Trust's Fison Barn, a facility available to hire for weddings, celebrations and corporate events. Committed to engaging people with the nature, Earth Trust is keen to organise a sustainable and creative Christmas market bringing together local artisans and food vendors to offer locally and responsibly sourced food and beverages as well as uniquely handcrafted, eco-conscious gifts, decorations and ornaments.
Go and experience the warmth and charm of the festive season at this eco-friendly Christmas market.
Other free Christmas markets across Oxfordshire
On the other hand, mainstream Christmas markets keep going across the county throughout November and December. Here are several, listed in chronological order, for you to make note of.
There are some other markets FREE to visit throughout the year. See our selection of The Best 5 markets and food stalls in Oxford.