Welcome back! Bonfire Nights and fireworks displays are returning this November after a break for two years due to the pandemic. This British tradition will once again bring people and communities together to celebrate with a huge pile of fire and a night sky filled with sparkles as well as whistle and bang from fireworks.
Why is Bonfire Night celebrated?
"Remember, remember the fifth of November…" It is the first line of an old British poem, and also marks the beginning of the story behind this quirky tradition of over 400 years.
Back to the early 17th century, under the rule of King James I, English Catholics were treated badly. They wanted to turn England from Protestant back to Catholic, and therefore, devised a plan to blow up the Houses of Parliament while the king, his eldest sons and most MPs were inside. Hiding 36 barrels of gunpowder in the vaults beneath the House of Lords, the group selected one of their members Guy Fawkes, who, in fact, was not the instigator of the plot but an explosives expert, to set off the explosion.
Their plan, however, ended in failure. The police found the gunpowder and caught Fawkes, who was tortured and forced to reveal the names of his co-conspirators. They were all sentenced to death in the end.
To celebrate his survival, King James ordered the people of England to have a bonfire on the night of 5th November. Since then, people in England have had bonfires and fireworks to commemorate this historic event. When lighting bonfires today, there is usually a dummy figure on the top. It is the "Guy", representing Guy Fawkes of the Gunpowder Plot. And Bonfire Night is also known as Guy Fawkes Night.
In addition to bonfire, adults consume mulled wine while children have toffee apples and wave sparkles during the celebration. There are also fireworks brightening up the night sky.
Fun facts about Bonfire Night and fireworks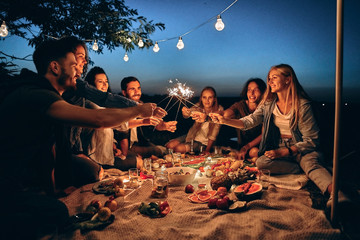 Bonfire nights and firework displays in Oxfordshire

As Bonfire Night approaches, there are many public events taking place in Oxfordshire, from the exciting fun fair and extravagant fireworks display in South Park to lots of small to mid-size celebrations around the towns and villages. Here are what happening around, from FREE events to the most expensive. You would be able to find one nearby.
Celebration tips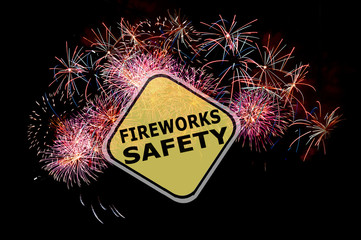 In addition to booking your tickets, remember to wrap yourself warm before spending the evening outside to celebrate Bonfire Night. If you wish to have a display and private party in your own garden, here are some safety advice from Oxfordshire County Council.
It is illegal to let fireworks off between 11pm and 7am except on 5th November, when the cut off time is midnight. (On Diwali, New Year's Eve and Chinese New Year, the cut off is 1am)
It is also an offence to set off fireworks in a public place.
Buy fireworks that are UKCA (UK Conformity Assessed), CE or BS EN 15947 marked compliant from licensed shops.
Maintain the safety distances specified on the firework label in order to keep people safe when the fireworks and debris fall.
Notify your neighbours who may want to protect their pets or farm animals.
Light the firework at arm's length with a taper and stand well back.
Don't put fireworks in pockets and never throw them.
Never return to a firework that has not gone off, and never throw used or unused fireworks onto a bonfire.
Keep the bonfire at least 18 metres away from houses, trees and hedges.
Only burn dry wood. Never use paraffin or petrol on a bonfire.
Let's celebrate and have fun! Enjoy your Bonfire Night! You may check more local events here.