Oxford is perhaps best known for its extraordinary architecture. If you walk into the centre of Oxford there are beautiful buildings around almost every turn. Matthew Arnold called Oxford the 'City of Dreaming Spires' which could not be more accurate. Having seen a little of a lot of places, Oxford is definitely my favourite city in Britain. There are many places that are worth a visit in Oxford from the more popular attractions to lesser known little locations.
During the later stages of lockdown, in which we were finally allowed out but only in the company of your family, with little else to do we dug out a book taking you on a walking tour of Oxford's buildings. So we wrapped up warm and set off to discover all kinds of places that were on our doorstep yet we had never actually taken the time to visit. We stepped in the shoes of a tourist and went on to rediscover many places we had walked past a hundred times but never really knew about.
Designed by James Gibbs in the early 17th century, this striking landmark is actually a working library. You will often find students sitting on the ridges at the base or people admiring the view from Vaults and Gardens, with a cup of coffee in hand. It was founded by John Radcliffe who left in his will a request that money should go towards creating and filling this library. There are even rooms filled with books beneath your feet on the North side connected via tunnels to the Old Library.
You occasionally find a film crew here as it is a very popular filming location, many of my friends recently saw Timothée Chalamet during the filming of the new Charlie and the Chocolate Factory!
Bridge of Sighs (Hertford Bridge)
The Bridge of Sighs is an odd sight, a little bridge arching over Queen's Street. The most well known story about this bridge is that a long time ago a survey was done on the health of the students of Oxford University. It was then discovered that Hertford College's students were the heaviest and so they closed the bridge so students would have to take stairs and get more exercise.
Although these are not actually true. This bridge is nicknamed after the Bridge of Sighs in Venice due to similar looks, a much less amusing story than the others I have heard but unfortunately is the truth. 
Having cycled under this bridge twice a day for three years, I would advise an earlier visit as around five you will find yourself haphazardly dodging tourists in the summer. Although in spring, Queens Street is brightened up with purple Wisteria peeking over the college walls, and in the winter while it is dark it is currently lit up with the colours of the Ukrainian flag. While you are there you may as well pop around the corner to the Sheldonian Theatre, which has magical acoustics and a fascinating architectural history.
As you wander around Oxford you will see primarily university buildings which make me exceedingly jealous of the students who get to explore there. Both my jobs take me into a few of these buildings and it is safe to say they are just as incredible inside as they are out.
New College, Oxford was established in 1379, and its quadrangle style was used as a base for future colleges. College buildings are dotted all over the city and most are well worth a visit. They often make me feel as if I am in Hogwarts.
Moving away from the classical architecture, the Covered Market is full of food, fun and a bubble tea shop that no matter how many times I go I can never find it. It is named the Covered Market as it is exactly that, a covered market! Meaning come rain or shine you can still pay a visit.
My favourite time to explore this maze of shops is Christmas. The variety of stores makes it perfect for Christmas shopping. From leather wallets to specialised cakes and a range of groceries this is a lovely place to visit.
The Covered Market is well over 200 years old. It has restaurants, a cheese stall, two butchers, a green grocers and many more speciality stores. Most of the shops located there are independent and have been there a very long time and so are well worth supporting.
This is another location that my work often takes me to, whether it is gathering sketches for school work or working at events, the Ashmolean never ceases to amaze me. Founded in 1683, it has the tenth largest coin collection in the world and paintings from Pissarro to Froyd. It has everything from antiquities to modern art and a lovely cafe. It is also very child friendly with family trails and guided tours.
A few little locations for the Locals:
I recently discovered Jericho Comedy night at the North Wall, it was a brilliant alternative night out. Many of the comedians we saw were really good, especially Alex Farrow. You can also find comedy evenings at the Common Ground down Little Clarendon street (along with excellent coffee)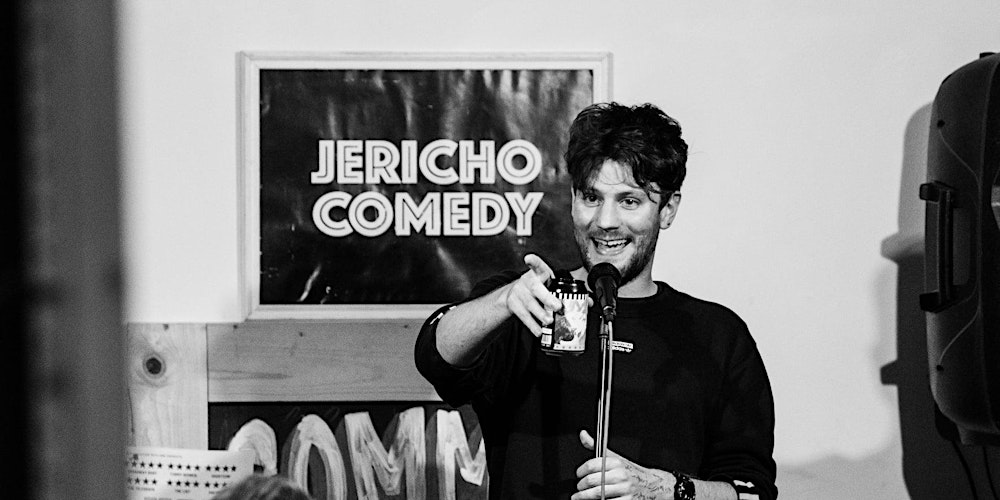 If you want a little bit of nature then try University Parks or Christ Church Meadows. Both are lovely open spaces to bring your friend, a dog, or both at once.
Located down a squiggly little passage the Turf Tavern is a cosy pub, perfect for a pint. It also claims to have a ghost by the name of Rosie who awaits her lover who never returned from the civil war and so drowned in the moat where the Turf Tavern sits today.
The Ultimate Picture Palace in Cowley is a little volunteer run cinema, one of the oldest in the UK with an absolutely lovely atmosphere.
Obviously there are many more incredible things to see in Oxford that I haven't mentioned such as Pitt Rivers, Oxford Castle and Prison, Oxford University Press, the Story Museum, and many more. But the locations above are my favourites if you are new to Oxford or even if you want to see some more of your own city.
Every month or so I discover a new hidden gem in Oxford and there are so many more places to find that are special in their own way (such as the Headington Shark) and I don't think I will ever know all the amazing places Oxford has to offer!